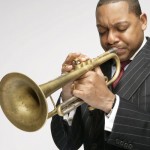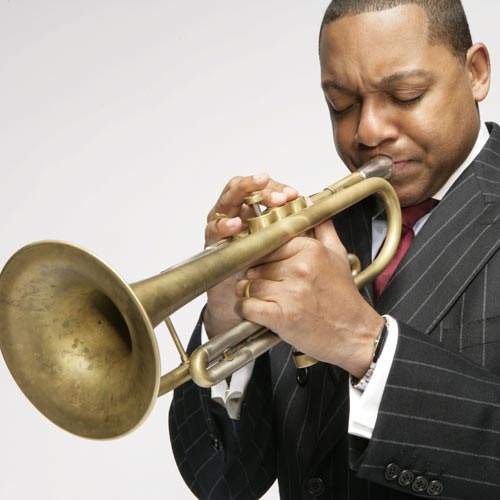 October 18, 1961 Wynton Learson Marsalis, jazz and classical music trumpeter and composer, was born in New Orleans, Lousiana.
At the age of 8, Marsalis was performing traditional New Orleans music in the church band and at 14 he was invited to perform with the New Orleans Philharmonic. While in high school, he was also a member of the New Orleans Symphony Brass Quintet. In 1978, Marsalis moved to New York and in 1980 he joined the Jazz Messengers.
Throughout the 1980s, Marsalis led several jazz bands of his own and in 1987 he co-founded and became Artistic Director of the Jazz at Lincoln Center program, a position that he continues to hold. In 1983, Marsalis became the first musician to win Grammy Awards for both a jazz and a classical recording. In total, he has won 9 Grammy Awards, including the 2000 Grammy Award for Best Spoken Word Album for Children for "Listen to the Storyteller".
In 1997 his "Blood on the Fields" became the first jazz composition to win the Pulitzer Prize in music. Since Hurricane Katrina, Marsalis has been active in raising money and awareness to rebuild New Orleans. In 2005, Marsalis received the National Medal of Arts and he has received several honorary doctorial degrees. He has toured 30 countries and 5 million copies of his recordings have been sold worldwide.