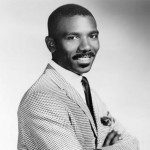 February 8, 2005 James Oscar "Jimmy" Smith, jazz organist, died.
Smith was born December 8, 1928 in Norristown, Pennsylvania. Originally a pianist, he switched to the organ in 1953 and over his career recorded almost 100 albums, including "The Sermon" (1958), "Prayer Meetin'" (1963), "Root Down" (1972), and his last album "Black Cat/Daybreak" (2001).
In 2005, Smith was designated a NEA Jazz Master, the highest honor that the United States bestows upon jazz musicians, by the National Endowment for the Arts and in 2006 he was posthumously inducted into the Down Beat Jazz Hall of Fame.
---