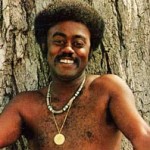 May 31, 2000 Johnnie Harrison Taylor, gospel, blues and soul singer, died.
Taylor was born May 5, 1937 in Crawfordsville, Arkansas. In 1957, he was hired to replace Sam Cooke in the gospel group the Soul Stirrers and in 1962 he recorded his first solo, "Rome Wasn't Built in a Day." In 1966, Taylor moved to Stax Records and recorded several hits, including "Who's Making Love" (1968), "Jody's Got Your Girl and Gone" (1971), and "I Believe in You (You Believe in Me)" (1973).
After Stax folded, Taylor recorded his biggest hit, "Disco Lady" (1976), which sold more than 2 million copies. His 1996 album "Good Love" was number one on Billboard's Blues Chart. Taylor was awarded a Pioneer Award by the Rhythm and Blues Foundation in 1999.
---