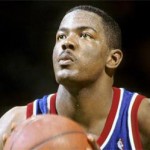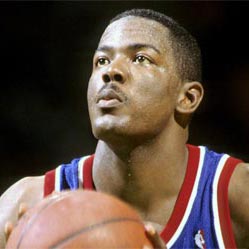 May 24, 1963 Joe Dumars III, hall of fame basketball player and basketball executive, was born in Shreveport, Louisiana.
Dumars played college basketball at McNeese State University and was selected by the Detroit Pistons in the 1985 NBA Draft. Dumars played his entire 14-season professional career with the Pistons and was a six-time All-Star and two-time NBA champion.
In 1994 Dumars won the J. Walter Kennedy Citizenship Award given annually to the player, coach, or trainer who shows "outstanding service and dedication to the community" and in 1996 he was the first recipient of the NBA Sportsmanship Award, given annually to the player who most "exemplifies the ideals of sportsmanship on the court – ethical behavior, fair play and integrity." The award has been named the Joe Dumars Trophy. Dumars retired as a player in 1999 and in 2000 became the Piston's President of Basketball Operations. In 2003, he was voted the league's Executive of the Year.
---