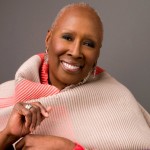 May 10, 1943 Judith Anna Jamison, dancer and choreographer, was born in Philadelphia, Pennsylvania.
Jamison began studying dance at the age of 10 and made her New York City debut in 1964 in the ballet "The Four Marys" at the American Ballet Theater. In 1965, she joined the Alvin Ailey Company and soon became a principal dancer for the company. Among her notable roles were "The Prodigal Prince" (1967), "Masekela Language" (1969), and "Cry" (1971).
In 1980, Jamison left the company to star in the Broadway musical "Sophisticated Ladies." Also during the 1980s, she began to choreograph her own works. In 1989, Jamison was named artistic director of the Alvin Ailey American Dance Theater. Jamison's numerous awards include Kennedy Center Honors (1999) and the National Medal of Arts (2001), the most prestigious award presented to artists in the United States.
She won a prime time Emmy Award and an American Choreography Award for Outstanding Choreography for the PBS special, "A Hymn for Alvin Ailey." Jamison published her autobiography, "Dancing Spirit," in 1993.