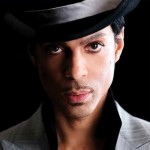 June 7, 1958 Prince Rogers Nelson (Prince), singer, songwriter, and musician, was born in Minneapolis, Minnesota.
Prince's first album, "For You," was released in 1978. He composed, produced, arranged, and played all 27 instruments on the recording. In 1979, he had his first major hit album, "Prince," which contained the single "I Wanna Be Your Lover," which sold over a million copies. In 1984, he released "Purple Rain" which sold more than 13 million copies in the United States and spent 24 consecutive weeks at number one on the Billboard 200 chart. The film of the same name won an Academy Award for Best Original Song Score.
At one point in 1984, Prince had the number one album, single, and film in the U.S., the first time a singer had achieved that feat. Prince has produced 10 platinum albums, including "1999" (1982), "Sign o' the Times" (1987), "Batman" (1989), and "Emancipation" (1996). He has been nominated for 33 Grammy Awards and won seven. His albums "1999" and "Purple Rain" have been inducted into the Grammy Hall of Fame as recordings of "qualitative or historical significance."
It is reported that Prince has written more than one thousand songs. Prince was inducted into the Rock and Roll Hall of Fame in 2004. Several books have been published about Prince, including "Purple Reign: The Artist Formerly Known as Prince" (1998) and "Prince: Life & Times" (2008).
---