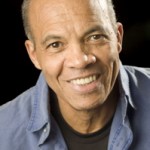 June 14, 1941 John Edgar Wideman, author and educator, was born in Washington, D. C. but grew up in Pittsburgh, Pennsylvania.
Wideman earned his Bachelor of Arts degree, Phi Beta Kappa, from the University of Pennsylvania, where he was also an All-Ivy League basketball player, in 1963. He was the second African American to win a Rhodes scholarship and graduated from Oxford University in 1966. He also graduated from the Iowa Writers' Workshop at the University of Iowa.
Wideman has won many literary awards and was the first author to win the International PEN/Faulkner Award twice, in 1984 for "Sent for You Yesterday" and in 1990 for "Philadelphia Fire." His nonfiction book "Brothers and Keepers" (1984) received a National Book Critics Circle nomination and his memoir "Fatheralong: A Meditation on Fathers and Sons, Race and Society" (1994) was a finalist for the National Book Award.
His novel "The Cattle Killing" (1996) won the 1997 James Fenmore Cooper Prize for Best Historical Fiction. In 1993, Wideman was chosen for a John D. and Catherine T. MacArthur Foundation "genius" grant. Wideman has taught at several universities and currently teaches at Brown University.