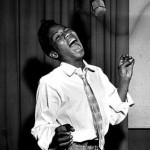 May 26, 1968 William Edward John (Little Willie John), R&B singer, died in Washington State Prison, where he was serving time for a 1966 conviction of manslaughter.
John was born November 15, 1937 in Cullendale, Arkansas but raised in Detroit, Michigan. John initially sang in his family's gospel quintet, The United Four. As a teenager, he also sang with Count Basie and Duke Ellington.
In 1955, John had a hit with his debut recording "All Around the World." This was followed by a string of hits, including "Fever" (1956), "Talk to Me" (1958), and "Sleep" (1960). Over his career, John made the Billboard Top 100 14 times. He was posthumously inducted into the Rock and Roll Hall of Fame in 1996.
---