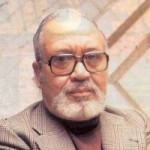 September 5, 1916 Frank Garvin Yerby, novelist, was born in Augusta, Georgia.
Yerby earned a B. A. degree in English from Paine College in 1932. Yerby was originally noted for writing romance novels set in the Antebellum South.
In the 1940s, he embarked on a series of best selling historical novels ranging from the Athens of Pericles to Europe in the Dark Ages. In all he wrote 33 novels. In 1946, he became the first African American to publish a best seller with "The Foxes of Harrow" which that same year was purchased by a Hollywood Studio, another first for an African American author. Ultimately the book became a 1947 Oscar nominated film of the same title starring Rex Harrison and Maureen O'Hara. In 1958, his "The Serpent and The Staff" appeared on the New York Times Best Seller List for fiction.
Yerby left the United States in 1955 in protest against racial discrimination and moved to Spain where he lived until his death on November 29, 1991.