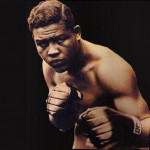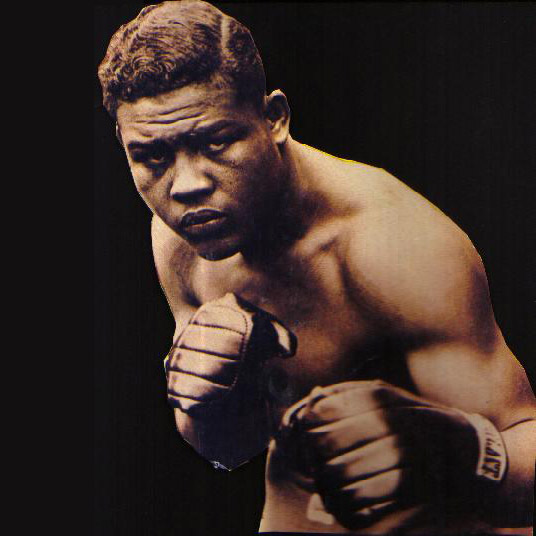 May 13, 1914 Joseph Louis Barrow (Joe Louis), hall of fame boxer known as "the Brown Bomber," was born in La Fayette, Alabama.
He and his family moved to Detroit, Michigan in 1926. Louis made his amateur boxing debut in 1932 and at the end of his amateur career in 1934 had compiled a record of 50 wins and 4 losses. Louis turned professional in 1934 and in 1935 won the Associated Press' Athlete of the Year Award. In 1937, Louis won the Heavyweight Boxing Championship and thousands of African Americans across the country stayed up all night celebrating. Louis held the championship for 140 consecutive months and had 25 successful title defenses, both records for the heavyweight division.
His defeat of the German, Max Schmeling, and his service during World War II made him the first African American to achieve the status of national hero in the United States and in 1945 he was awarded the Legion of Merit medal for "incalculable contribution to the general morale." Louis initially retired from boxing in 1949 but had to return due to financial problems. Of the more than $4.5 million earned during his boxing career, Louis received about $800,000 and he was generous with that. Louis retired for good in 1951 with a record of 65 wins and 3 losses. Louis died April 12, 1981.
In 1982, he was posthumously awarded the Congressional Gold Medal, in 1986 a memorial to Louis was dedicated in Detroit, and in 1990 he was inducted into the International Boxing Hall of Fame. Joe Louis Arena in Detroit is also named in his honor. In 1993, he became the first boxer to be honored with a commemorative postage stamp by the United States Postal Service and in 2010 an 8 foot bronze statue of him was unveiled in his Alabama hometown. Louis was named the greatest heavyweight of all time by the International Boxing Research Organization. Louis published his autobiography, "Joe Louis: My Life," in 1978. Other biographies of Louis include "Joe Louis, Brown Bomber" (1980) and "Joe Louis: The Great Black Hope" (1998).
---