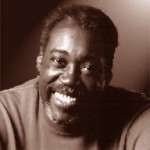 March 5, 1939 Charles Henry Fuller, Jr., playwright and novelist, was born in Philadelphia, Pennsylvania.
Fuller attended Villanova University before serving in the United States Army from 1959 to 1962.
He earned his Bachelor of Arts degree from La Salle College in 1967 and was a co-founder of the Afro-American Arts Theater in Philadelphia that same year. Fuller achieved critical notice in 1969 with his play "The Village: A Party," a drama about racial tensions between a group of mixed-race couples. This was followed by "The Brownsville Raid" (1975) and "Zooman and the Sign" (1980), which won the Off-Broadway Theater Award for Playwriting presented by The Village Voice.
In 1981, he premiered "A Soldier's Play" which won the 1982 Pulitzer Prize for Drama and the Drama Critics Award for Playwriting. He then wrote the screenplay for the 1984 film "A Soldier's Story" which received two Academy Award nominations, a Golden Globe Award, and a Writers Guild of America Award. After this play, Fuller switched his focus to movies and began writing screen plays. In 2010, he published his first novel, "Snatch: The Adventures of David and Me."