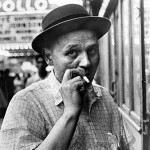 March 12, 1988 Romare Bearden, artist and writer, died.
Bearden was born September 2, 1911 in Charlotte, North Carolina. In 1935, he earned his Bachelor of Science degree in science and education from New York University. He went on to study at the Arts Student League from 1936 to 1937. From 1942 to 1945, Bearden served in the all-black 372nd Infantry Regiment during World War II.
He gave up painting briefly to compose music, co-writing "Sea Breeze" which was recorded by Billy Eckstine and Dizzy Gillespie and is considered a jazz classic. During the 1960s Civil Rights Movement, Bearden started experimenting with collages and his work became more representative and overtly social conscious. In 1966, he was elected to the American Academy of Arts and Letters and in 1972 to the National Institute of Arts and Letters.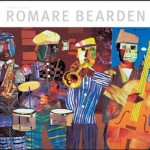 In 1987, Bearden was awarded the National Medal of Arts. Bearden co-authored "The Painter's Mind" (1969) and "Six Black Masters of American Art" (1972). His works are in the collections of several museums, including the Mint Museum of Art and the Museum of Modern Art. Several books have been written about Bearden and his art, including "Romare Bearden: His Life and Art" (1990) and "The Art of Romare Bearden" (2003).
---