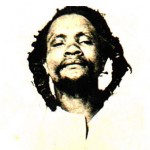 February 18, 1957 Dedan Kimathi Waciuri, Kenyan freedom fighter, was executed.
Kimathi was born October 31, 1920 in the Nyeri District of Kenya. In 1941, he enlisted in the army to fight on the side of the British during World War II however he was expelled in 1944 for misconduct. In 1946, he became a member of the Kenya African Union, a political organization formed to articulate Kenyan grievances against the British colonial administration.
By 1950, Kimathi had become more radical and in 1951 he joined the Forty Group, the militant wing of the Kikuyu Central Association. In 1953, Kimathi formed the Kenya Defence Council to coordinate all fighters against the British. In 1956, Kimathi was arrested by the colonial government and eventually executed.
Kimathi is viewed by most Kenyans as a national hero and many towns have buildings or streets named in his honor. On February 18, 2007, a bronze statue of Kimathi was unveiled in Nairobi city centre.
---