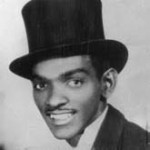 April 2, 1911 Charles "Honi" Coles, tap dancer and actor, was born in Philadelphia, Pennsylvania.
Coles developed his high-speed rhythm tapping on the streets of his hometown.
In 1940, while dancing with the Cab Calloway band, he teamed with Charles "Cholly" Atkins to form Coles & Atkins. Their partnership lasted 19 years. Coles made his Broadway debut in the 1949 production of "Gentleman Prefer Blondes." He also appeared in "Bubbling Brown Sugar" in 1976. His performance in the 1983 production of "My One and Only" earned him both the Tony and Drama Desk Awards for Best Featured Actor in a Musical.
During the 1980s, Coles taught dance and dance history at Yale, Cornell, Duke, and George Washington Universities. In 1991, Coles was awarded the National Medal of Arts, the highest honor bestowed on an individual artist by the United States, by President George H. W. Bush. Coles died November 12, 1992 and was posthumously inducted into the Tap Dance Hall of Fame in 2003.