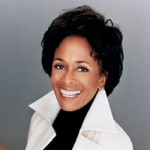 July 8, 1943 Alyce Faye Wattleton, the first African American and youngest president of Planned Parenthood, was born in St. Louis, Missouri.
Wattleton earned a Bachelor of Science degree in nursing from Ohio State University in 1964 and a Master of Science degree in maternal and infant care in 1967 from Columbia University. In 1978, she was elected president of Planned Parenthood, a position she held until 1992.
In 1986, the American Humanist Association named her Humanist of the Year and in 1993 she was inducted into the National Women's Hall of Fame. She currently serves as the president of the Center for the Advancement of Women.