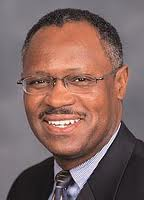 On June 21, 1927, Carl Stokes was born. One reason we celebrate his birthday is the fact he was the first major American city mayor to be black.
Being the first black mayor of a major city in the U.S. is not the only accomplishment that deserves recognition. He was a US Ambassador, an Ohio House of Representatives member, a lawyer, soldier, and a father.
Carl B Stokes was born to Charles and Louise Stokes in Cleveland, Ohio. He was their second son. His working class parents were originally from Georgia. The "Great Migration" found them traveling north in pursuit of better economic and social opportunities. Stokes' father died when he was two. As a single mother, Louise raised the boys in a housing project called Outhwaite Homes.
Carl was an initial high school dropout. Trying to escape poverty, he went to work for Thompson Products. He enlisted in the army in 1945. Stokes served for one year. Returning to Cleveland, he went to high school to graduate. With GI Bill funds, he was able to graduate from both the University of Minnesota and Cleveland Marshal Law School.
Carl worked in the office of the Cleveland prosecutor. That is where his political career began. Beginning in 1962, he was elected to serve in the Ohio House of Representatives. He held the position for three terms. His first attempt at becoming mayor of Cleveland ended in a narrow defeat in 1965. The following mayoral race was also won by a narrow margin. This time, Carl Stokes was victorious. A black political power era in the US came of age.
When Stokes came to office, Cleveland was racially polarized. The majority of blacks lived on the Cuyahoga River's east side. The neighborhoods were old and crowded. City income tax was increased, and with voter approval, city projects that included schools, housing, and a zoo were initiated. Community needs were addressed by a privately funded program created by Mayor Stokes called "Cleveland Now!"
Carl served two terms as mayor. There was turmoil during his administration. People who had received "Cleveland Now!" funds organized riots that caused Stokes to lose credibility. Their actions caused fund donations to cease. The riots were likely instrumental in his decision not to seek a third term.
We celebrate another first by Carl Stokes. He moved to New York City, and became the first black anchorman for the city. That happened in 1972.
Marriage was not his most successful endeavor. Each of his three marriages ended in divorce. From 1958 to 1972, Stokes was married to Shirley Edwards. He married and divorced his second wife twice. Carl and Raija Kostadinov were married in 1981. They were divorced in 1993 and 1996. The four children belonging to Stokes all have names that begin with the letter "C." They were Cynthia, Cordell, Cordi, and Carl Jr.
Other family members had civic and political interests. His brother, Louis Stokes, was a former US Congressman. A niece, Angela Stokes, was a Cleveland judge. Lori Stokes, another niece, was a broadcast journalist.
Carl B Stokes died April 3, 1996. He had been stationed in the Seychelles. While there, he was diagnosed with esophageal cancer. Stokes chose the Cleveland Clinic for treatment. A grave marker at the Lake View Cemetery in Cleveland reads. "Ambassador Carl B. Stokes." That was the job for which he had the most pride. On the date of his birth, a group from Cleveland gather at his grave site to celebrate his life.