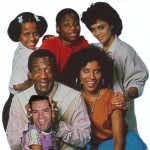 September 20, 1984 "The Cosby Show" television comedy starring Bill Cosby premiered on the NBC network.
The show focused on the Huxtable family, an upper-middle class African American family living in Brooklyn, New York. The show ran for eight seasons with 197 episodes until April 30, 1992. It was the third longest running comedy with a predominantly African American cast, after "The Jeffersons" and "Family Matters."
It was also one of only three television programs that have been number one in the Nielson Ratings for five consecutive seasons. The show won Emmy Awards in 1984 for Outstanding Writing in a Comedy Series and in 1985 for Outstanding Comedy Series.