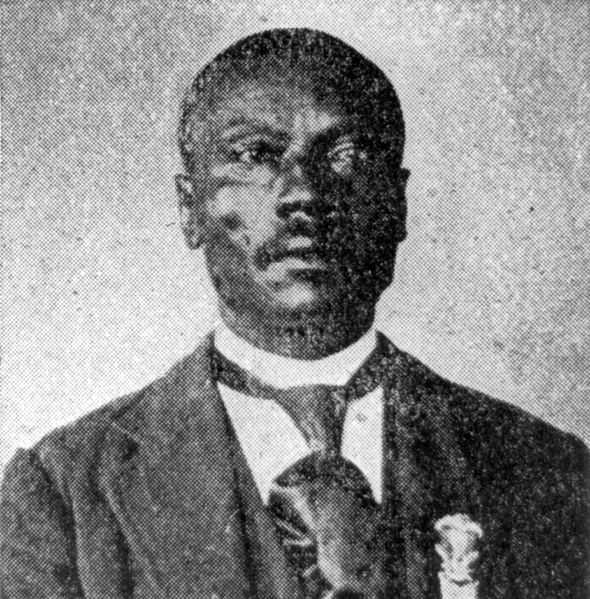 January 31, 1904 Henry Johnson, Medal of Honor recipient, died.
Johnson was born June 11, 1850 in Boydton, Virginia.
The Negro Cavalries were nicknamed "Buffalo Soliders" by the Native Americans that they fought. In 1866, Congress named six all African American Army regiments.  The 9th and 10th Cavalries and the 38th, 39th, 40th, and 41st infantry.  These professional units of soldiers were created in in peace time.  Some of the recruits were former slaves while others served in the Union Army.  These units continued to serve during the Indian and Spanish American Wars.  The 9th Cav provided security along the American borders in western and southwestern Texas against Indians and Mexicans for eight years between 1866 and 1874.
The African American units were consistently treated harshly and given harsh and desolate posts.  Despite their treatment, the Buffalo Soldiers had the lowest desertion rate and were in part responsible for the defeat of Geronimo, the infamous Apache Indian leader.
On October 5, 1879, Johnson was serving as a sergeant in Company D of the 9th Cavalry Regiment of the US Army at Milk River, Colorado during the Indian Wars.
Johnson's Medal of Honor award stated that, "He voluntarily left fortified shelter and under heavy fire at close range made the rounds of pits to instruct the guards, and fought his way to the creek and back to bring water to the wounded." In recognition of his heroic actions, on September 22, 1890 Johnson was awarded the Medal of Honor, America's highest military decoration. He was buried at Arlington National Cemetery.
Johnson was one of fifteen soldiers in the 9th cavalry alone who received the Medal of Honor.  The Buffalo Soldiers were known for their patriotism and courage.