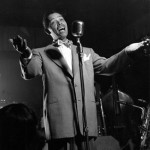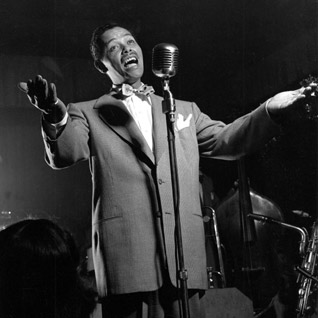 March 8, 1993 William Clarence "Billy" Eckstine, bandleader and balladeer, died.
Eckstine was born July 8, 1914 in Pittsburgh, Pennsylvania and began singing at age seven. In 1939, he joined Earl Hines' Grand Terrace Orchestra as vocalist and occasional trumpeter. In 1944, Eckstine formed his own band which was the first bop big-band.
In 1947, Eckstine went solo and recorded more than a dozen hits during the late 1940s, including "Everything I Have Is Yours" (1947), "Blue Moon" (1948), and "Caravan" (1949). He won Esquire Magazine's New Star Award in 1946, the Down Beat Readers polls from 1948 to 1952, and the Metronome Contests as Top Male Vocalist from 1949 to 1954.
Eckstine made his last recording, the Grammy nominated "Billy Eckstine Sings with Benny Carter" in 1986. Eckstine was posthumously inducted into the Down Beat Jazz Hall of Fame in 2010.
---